Description
Elegant Themes Monarch is a WordPress plugin being developed by Elegant Themes. Monarch lets you choose from over 30 social profiles and networks.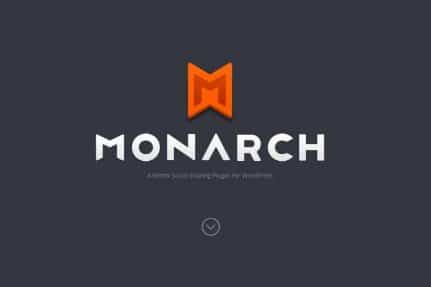 Elegant Themes Monarch Features :
Over 20 Social Networks to Choose From
Add Sharing Buttons in 5 Different Locations
6 Automatic Pop-Up & Fly-In Triggers
And more…
Download Elegant Themes Monarch at WPcrack.in for $5 or Free For Member Club. You'll receive the exact .zip file you would download from the original author. If you buy on wpcrack.in, you can save your money up to 99% and 100% virus free.